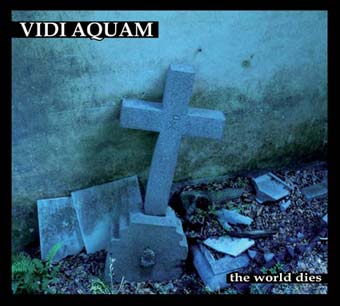 CD digipack VIDI AQUAM "The World Dies" è il primo album ufficiale della storica band darkwave/post-punk nata a Milano nel 1994. Il CD, in formato digipack, contiene 10 tracce, divise in due lati ideali come un LP in vinile: c'è un 'lato A' più potente, con sonorità e ritmiche tipicamente post-punk, ed un 'lato B' di difficile classificazione, con atmosfere darkwave oniriche mescolate a differenti stili ed influenze (ritual, elettroniche, sperimentali, ecc.).Ospite con la tromba in due brani è GOJ (in "Radio Tuxedo" e "Beyond the Limit").Il mastering è di Frédéric Chaplain (della label francese Prikosnovenie), presso il suo Magic Mastering Studio.

CD AAVV:"Rosa Selvaggia: Atto I°"
Vidi Aquam, Nova, S.U.H., Pulcher Femina, Miriam, Vespertilia, Ornament, Karus Vesper, Sensor, Dusting Tears, Dramma, Ludmila
(fuori catalogo- esaurito)

CD AAVV: "Rosa Selvaggia: Atto II°"
(All My Faith Lost - Ashram - Vidi Aquam - Hangman's Joke- Kyrie- Violet Tears-Militia Christi- Noir- Mouth Of Indiference-Runes Order- Cinise)
(fuori catalogo- esaurito)

CD AAVV:
"Rosa Selvaggia: Atto III°"
Ataraxia, Vidi Aquam, GOR, Luna In Caelo, Bleeding Like Mine Black Sun, Stranadama, Karus Vesper, Trincea Aka dj Antz, Pleasure and Pain, Pavor Nocturnus, Cassetta Dinamica.
+ rivista RS n°XXV

CD AAVV: "Rosa Selvaggia: Atto IV"
Gothica, Spiritual Front, Lily's Puff, Northgate,
Vidi Aquam, Runes Order, Etoile Noire, Hysterie, Rose Rovine e Amanti, Enigma Eden, Daniele Brusaschetto, Psycho d-vein, Aenima, Siking with love + rivista RS n°XXVI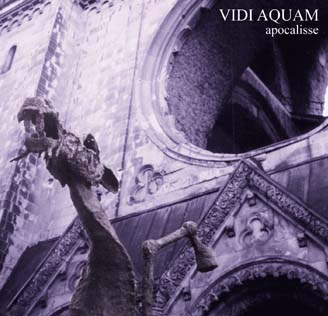 CD VIDI AQUAM "Apocalisse"
in 166 copie numerate CD raccolta di 12 brani tra atmosfere Dark ambient e sperimentazione sonora con sei tracce inedite e sei tratte dal demo "9.96" del periodo 1995/97 della line-up (Nikita/Egon/Davide Del Col)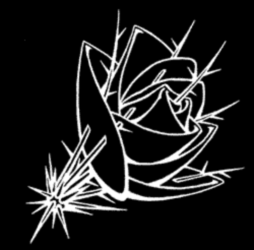 VIDEO VHS
VIDI AQUAM
"Rosa Selvaggia Obscure Festival"
i
n edizione limitata il video del live di Magenta dell'Ottobre 2002, in cui si vede la vera anima dei Vidi Aquam. La confezione è contenuta in un sacchetto in ciniglia. Contiene inediti. (fuori catalogo- esaurito) in edizione limitata a 12 copie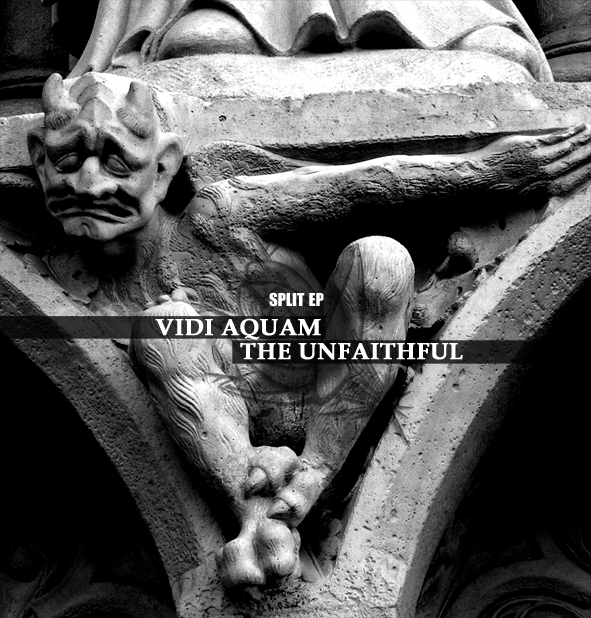 Mini-CD VIDI AQUAM / THE UNFAITHFUL "EP split"
4 brani inediti, due tracce x ogni band partecipante. Il Cd è disponibile con la rivista Rosa Selvaggia n° XXXI.