Gradito ritorno per Lady Chelsea Wolfe; la cantante/chitarrista Californiana ha registrato un nuovo singolo, 'Dusk' (Flamingo records), disponibile nel solo formato digitale, anteprima del prossimo album "She Reaches Out To She Reaches Out To She" previsto per il 9 Febbraio 2024.
A soli quattro mesi da "Tracey Denim", il trio londinese Bar Italia, tra i nomi più chiacchierati del momento, pubblicano un secondo albo intitolato "The Twits" (Matador records) prodotto dal sound engineer Marta Salogni (Bjork/Depeche Mode/4AD/Mute records).
Zach Condon, meglio conosciuto ai più come Beirut, ha registrato nell'isola norvegese di Hadsel il nuovo lavoro, "Hadsel" (Pompeii records), lavoro malinconico e dal tratto intimista. Tra la strumentazione utilizzata anche un organo di una chiesa ottocentesca presente nell'arcipelago.
IDisjecta Membra, band Dark-Wave Neozelandese, per celebrare i 30anni d'attività, lo scorso 13 Ottobre hanno pubblicato un'antologia contenente 13 canzoni intitolata "Pearls Before Swine" (autoproduzione).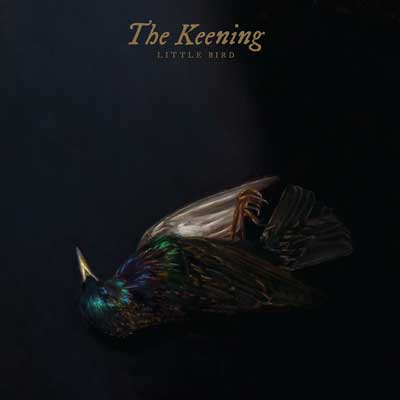 Con il nuovo progetto The Keening, la Fata Rebecca Vernon ci catapulta nel suo giardino oscura tra atmosfere decadenti, sonorità folk e riverberi gotici. L'esordio "Little Bird" pubblicato dalla Relapse records,è stato composto al Joshua Tree National Natural Landmark (Utah).
Italiani brava gente: otto suite tra jazz, noise, drone ed atmosfere nere e malsane per l'esordio omonimo, su Corvus records, del nuovo progetto di Adriano Vincenti e Giovanni Leonardi a nome Waveshard; tra gli ospiti la vocalist Simona Navasinskiene ed il fiatista Izzy Op de Beeck.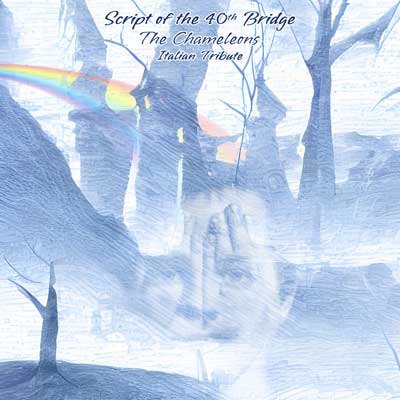 La label Darkitalia ha pubblicato una compilation tributo per i 40anni di "Script Of the Bridge", album d'esordio dei mancuniani The Chameleons, contenente diciassette band nostrane intitolata "Script Of the 40th Bridge-The Chameleons Italian Tribute".
La Saifam ha di recente ristampato "Promenade" secondo album dei romagnoli Violet Eves, tra le migliori formazioni dell'allora fiorente panorama New Wave Italiano, originariamente uscito nel 1988 per la IRA records.
Dalla via Emilia esordiscono i Cloud Canyons, ensemble composta da Stella Baraldi, Michelle Cristofori, Laura Storchi, musiciste/cantautrici con una militanza nel Collettivo Femminista radicale Matilde, e Nicola Caleffi (Julie's Haircut); il disco "Dreaming Of Horses Running In Circles" (Berliner Tounafnahmen records) contiene 4 brani singolari, dalle influenze '70s, tra psichedelica.kraut-rock ed avantgarde.
Almost Heaven" è il nuovo singolo, disponibile nel solo formato digitale, dei Rosegarden Funeral Party, eclettica formazione di Dallas.
Su Manic Depression, "Passion A Froid", quinto album del duo francese (Grenoble) Varsovie, sorta di D.A.F. del nuovo millennio.
Debutto solista per Vincent Clarke con "Songs Of Silence" (Mute records) registrato nel suo studiodia New York; l'ex tastierista di Depeche Mode/Yazoo/Erasure si allontana dalle produzioni passate pubblicando, tra sequencer, droni e synth, un album emblematico, di elettronica ambient.
Bauhaus Staircase" (White Noise records), nuovo capitolo degli OMD, rilegge in chiave anni '80 Synth-Wave e sonorità Kraftwerkiane.
La Cooking Vinyl records ha licenziato un box-set dal titolo "The Roaring Forty [1983-2023] contenente l'intera discografia, quarantennale, di Billy Bragg, artista pilastro della Working Class Britannica.
La Jungle records dopo aver edito di recente l'intero catalogo dei Play Dead, nel volume "John Peel Sessions At the BBC" porta alla luce le registrazioni della band di Oxford negli studi della BBC per il programma dello storico dj del Merseyside.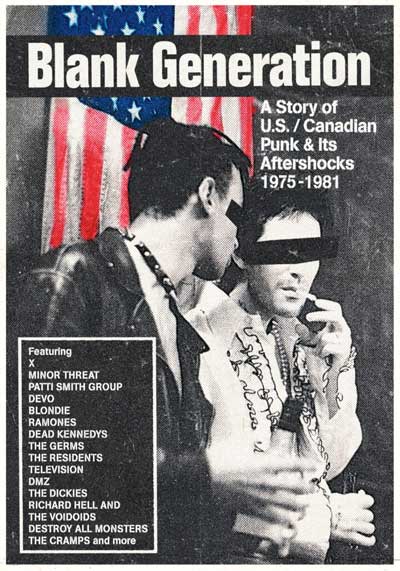 Cherry Red records: 6 ore di musica nel Box-Set, contenente 5 CD + 1 libro, "Blank Generation: A Story Of US/Canadian Punk & Its Aftershock 1975-1981", compilation/documento pertinente alla Scena Punk-Rock, e suoi sottogeneri, Americana/Canadese. Tra le band presenti compaiono Richard Hell & the Voidoids, Patti Smith Group, Blondie, Dead Boys, Cramps, Television, Ramones, etc. etc.. Sono inoltre uscite per la storica label londinese: "Shake! Sixties Beat Mod Nuggets", doppio vinile contenente 34tracce di altrettanti gruppi della Scena Mod dei '60s, "March Of the Flower Children: The American Sounds Of 1967", box-set di 3cd con i nomi di punta della Summer Of Love, e l'intero catalogo dei Felt.
La Warner ha ristampato in diverse edizioni (2xLP/2xCD/4xCD Deluxe Edition/2xLP vinile colorato/2xMC) "Substance" dei New Order, monumentale compilation e pietra miliare degli anni '80, contenente i singoli editi dalla band nata dalle ceneri dei Joy Division pubblicati tra il 1980 ed il 1986.
In occasione del quarantennale di "Under the Blood Red Sky" degli U2, la Universal ha ristampato, in un'accattivante versione gatefold in vinile rosso, il primo Live! su disco della band di Dublino. L'LP sarà disponibile nei negozi dal 24 Novembre.
Concerti: i Chameleons suoneranno il 15 ed il 16 Dicembre sul palco del O² Ritz nella natia Manchester; le due date inglesi saranno aperte rispettivamente dai Membranes e dai Ruts DC. Ed a proposito dei Ruts DC, la leggendaria band londinese sarà in Tour nel Regno Unito dal 7 al 23 Dicembre.
Dopo aver riproposto sul palco dell'Academy Islington di Londra l'iconico album "Birth School Work Death", i Godfathers pubblicano il nuovo "Alpha Beta Gamma Delta" (Godfathers recordings label) contenente 13 ottime tracce di alternative-rock.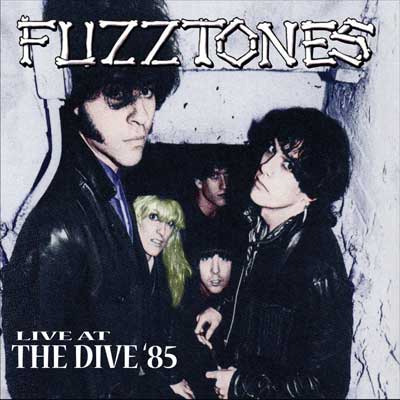 Ennesimo disco, e siamo a venticinque in tredici anni di attività, per il combo Psych australiano King Gizzard & The Lizard Wizard; "The Silver Cord esce per la KGLW records.
L'Area Pirata ha di recente pubblicato, nel formato LP/CD a tiratura limitata, "Live At The Dive '85" dei leggendai The Fuzztones; il documento è una registrazione del concerto al Dive di New York, sorta di CBCBs della Scena Garage-Punk, tenutosi nel 1985. Il disco sarà recensito, dal sottoscritto, nelle prossime settimane.
E' previsto per il prossimo 25 Marzo (2024) l'atteso nuovo album degli Unclaimed di Lee Joseph, nome di punta della Scena Garage-Punk degli '80s, intitolato "Creature Of the Maui Loom" (Crytmo/Misty Lane records),
La Go Down records di Treviso, ha ristampato nel formato vinilico due lavori dei Morlocks, altra seminale Garage-Punk band degli '80s capitanata dall'ex Gravedigger V Leighton Koizumi; trattasi dei 33 giri "Easy Listening For the Underachiever" del 2006 e dell'album di cover "The Morlocks Plays Cheese" del 2010.
Provengono da Copenhagen gli Erection House; l'esordio "Feels Of Correction" (Helter Skelter) rimanda agli MC5 ed agli Stooges di "Funhouse".
Electric Jihad" (The Sigh records) è il secondo album degli svedesi Dictator Ship, band che fonde Soul anni '60, R'N'R ed MC5.
Synth, droni, contrabasso e strumenti classici (viola/violoncello) nei canti sacrali del quarto album, "Act Of Light", della dublinese Hilary Woods, edito come i precedenti lavori dalla Sacred Bones records.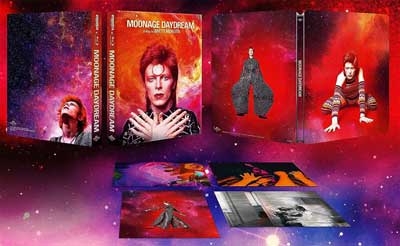 Durante la presentazione del film 'Moonage Daydream" di Brett Morgen, Cannes 2022, era ben chiaro a tutti che si sarebbe trattata della pellicola monografica definitiva di David Bowie.Constatato il successo, quelli della Warner Bros non si sono lasciati sfuggire l'occasione di metter nuovamente mano sugli archivi riguardanti l'artista londinese approfondendone la questione e pubblicando una nuova versione del film in alta definizione (4K) contenente un invitante pacchetto di extras. Anche la qualità della confezione è stata migliorata e l'artwork rivisitato. Per i devoti di Bowie è un documento imprescindibile, per i collezionisti un oggetto da avere
Nonostante sia di parte, i Rolling Stones non sempre hanno pubblicato dischi all'altezza della loro bravura e capacità, talvolta frettolosi e legati ai diktat da classifica; non è il caso delle 12 tracce che compongono il nuovo "Hackney Diamonds" pubblicato dalla Universal.