| | | |
| --- | --- | --- |
| | | |
| | | |
| | | |
| | | |
| | | |
| Cerca tra le nostre pagine | | |
NO WAY OUT

di Luca Sponzilli

Ottobre 2023

"News dal Panorama Musicale Rock Alternativo/Indipendente (e non solo)"
In attesa del nuovo LP, gli Svizzeri The Jackets, band Garage-Punk'N'Roll proveniente da Berna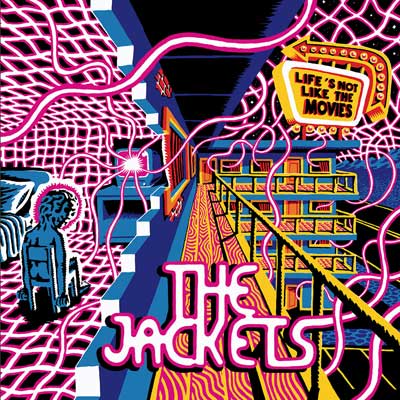 capitanata dalla carismatica Jack Torrera, licenziano un nuovo 45 giri, "Life's Not Like the Movies", su Chaputa! records; il 7" segue al precedente singolo "Pie In the Sky" (stesso formato) pubblicato lo scorso Marzo.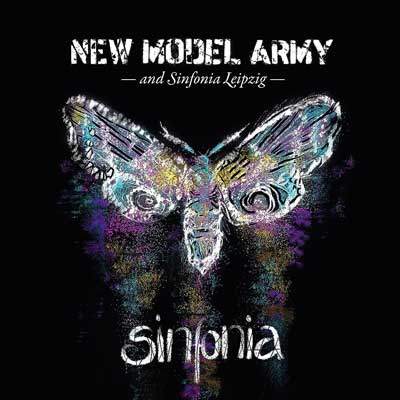 Nuovo Album, nel formato triplo LP o Doppio Cd, con allegato un dvd contenente il filmato della performance tenutasi il 15 Luglio del 2022 al Tempodrom di Berlino con tanto di orchestra sinfonica (Sinfonia Liepzig), per i New Model Army; l'opera omnia, intitolata "Sinfonia" (earMUSIC records), oltre ai supporti vinile/digitale viene edita anche in una special limited edition composta da un libro di 80 pagine, 3 compact disc, 1 dvd ed 1 blu-ray.

La BMG records ha ristampato i seguenti dischi degli Headcat, supergruppo Rock'N'Roll/Rockabilly formatosi negli States nel 2000 composto da Lemmy (Motorhead), Danny B.Harvey (Rockats/13 Cats/Lonesome Spurs) e Slim Jim Phantom (Stray Cats): "Live In Berlin" (2xLP/CD), "Walk the Walk…Talk the Talk" (LP/CD) e "Dreamcatcher" (CD). Le tre nuove edizioni sono state immesse sul mercato lo scorso 15 Settembre.

Lol Tholurst x Budgie x Jacknife Lee è l'inedito progetto tra Laurence 'Lol' Tolhurst (The Cure), Peter Edward Clarke 'Budgie' (Big In Japan/Slits/Siouxsie and the Banshees) ed il produttore polistrumentista Garrett 'Jacknife' Lee (R.E.M./U2 tra gli altri); i tre, il prossimo 3 Novembre pubblicheranno l'album "Los Angeles" (Play It Sam Again records), lavoro anticipato dall'omonimo singolo e dal video 'Ghosted At Home'. Alla stesura finale hanno collaborato James Murphy (LCD Soundsystem), Bobby Gillespie (Primal Scream), The Edge ed alcuni componenti degli Idles. Torneremo a parlare del disco al momento della sua uscita.

Registrato presso i Klangbild Studios di Berlino sotto l'algida regia di Martin Fiedler, è in uscita, con data 20 Ottobre, il nuovo albo per Crime & the City Solution, titolo "The Killer" (Mute records).

Disponibile, al momento, nel solo formato digitale il nuovo singolo dei Modern English "Long Is A Tooth" (Inkind Music records), brano che anticipa il prossimo album ("1234") prodotto da Mario J.Nulty (David Bowie (Lou Reed/NIN). "A Brief History Of Now" (Cleopatra records) è il nuovo album solista di Jah Wobble (PIL) tra Dub/Post-Punk e World music.

In occasione del 35ennale di "Birth School Work Death", il prossimo 10 Novembre i Godfathers riproporranno 'on stage' l'iconico album presso l'Academy Islington di Londra.

Il ritorno sulle scene di Susan Jane Ballion, meglio conosciuta come Siouxsie Sioux, deve aver convinto quelli della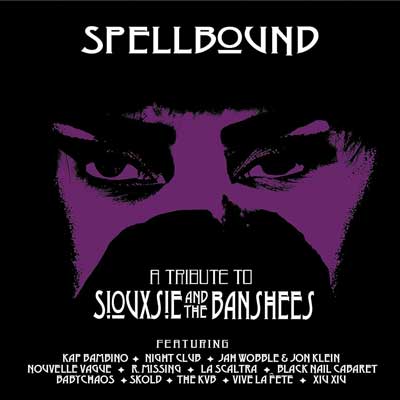 Cleopatra records, label al momento orientata verso altre proposte musicali, a pubblicare un'ennesima raccolta tributo dedicata alla Regina del Post-Punk ed ai suoi Banshees intitolata "Spellbound - A Tribute To Siouxsie and the Banshees"; tra gli artisti partecipanti: KVB, La Scaltra, Xiu Xiu, Kap Bambino, Jah Wobble.

I March Violets, formazione di Leeds tra le migliori proposte della scena Dark-Wave Britannica degli anni Ottanta, dopo le recenti pubblicazioni delle compilation "Play Loud Play Purple" e "Big Soul Kiss", edite dalla Jungle records nel solo formato vinile doppio LP raccolte successivamente nel box-set in 5cd "The Palace Of Infinite Darkness", saranno in tournee in giro per l'Europa per tutto il mese di Ottobre; date previste in Italia: 13/10 Torino (Ziggy Club), 14/10 Carpi (Ekidna – serata Grotesque).

Cherry Red records: "Come Together: Adventures On the Indie Dancefloor 1989-1992" è un interessante documento in 4 cd con il meglio della Scena Indie legata ai Club' dancefloor Britannici di fine anni Ottanta.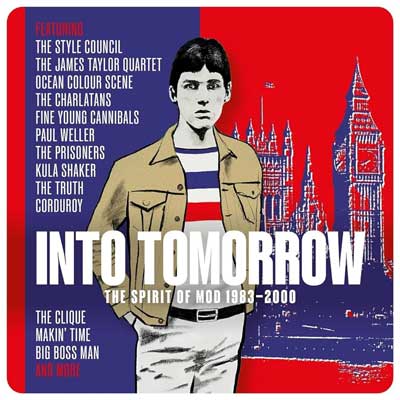 Una vera e propria rivoluzione musicale, impensabile fino a qualche anno prima, il Rock collide con la Dance entrando nelle piste da ballo. Tra le formazioni presenti Primal Scream, That Petrol Emotion, James, Shamen , Inspiral Carpets e naturalmente Happy Mondays. 4 Compact Disc anche per il box-set "Into Tomorrow – The Spirit Of Mod 1983-2000"; tra le bands Style Council/James Taylor Quartet/Corduroy/Fine Young Cannibals/Prisoners/Barracudas/Kula Shaker/Mod Fun. Back in Stock: ristampati nel formato doppio LP "Green Mind" (double gatefold green vinyl) e "Where You Been" (double gatefold blue vinyl), rispettivamente 4° e 5° album dei Dinosaur Jr; entrambe le edizioni includono b-side ed unreleased tracks.

Disponibile dal 13 Ottobre il re-editining "Tenement Symphony" di Marc Almond, album del 1991, in tre differenti formati: Deluxe Edition 6CD + 1 DVD, 2xCD Expanded Edition, 2xLP Translucent Coloured Vinyl. Annunciati, sempre dalla label londinese, due 10" con uscita 1° Dicembre: Felt "Primitive Painters"ed Hawkwind "Shot Down In the Night". In lavorazione "Just Want To Be Myself – Independent UK Punk Rock 1977-1979" (2xLP), "When The Alarm Clock Rings – A Compendium Of British Psychedelia 1966-1969" (2xLP) e "SHAKE! – Sixties Brit Mod Nuggets [1964-1967]" (2xLP). Omonimo Shock!! vinilico su 33giri (Ernest Jenning records), seguito da alcuni irriverenti video, per Miranda and the Beat, combo di Brooklyn, capitanato dalle garage-girls Miranda Zipse e Kim Sollecit,o tra Etta James/Lydia Lunch/Link Wray prodotto da Nick Zinner (Yeah Yeah Yeahs).

E' uscito lo scorso 29 Settembre "Ain't No Peril" (Ako-Lite records), esordio su LP per Jim Jones (Thee Hypnotics) con la sua nuova ensemble Jim Jones All Stars; con lui i due JJ Revue Gavin Jay/Elliot Mortimer, il batterista Chris Ellul (The Heavy), il chitarrista Carlton Mounsher (The Swamps) ed un considerevole sezione fiati composta dal sassofonista tenore Stuart Dace e dai baritoni Tom Hodges/Chuchi Malapersona, oltre ai numerosi ospiti. Registrato a Memphis, il disco risente fortemente del groove della città del Tennessee.

Tra Mekons/Lou Reed/Jason Scorchers il Country dei Lack Habegger's Celebrity Telethon nel debut album "The Knockout Game" (Lung records).

Roger Waters: l'ex bassista dei Pink Floyd in occasione del 50ennale dell'album "The Dark Side Of the Moon", ha registrato una nuova versione del disco, priva di assoli di chitarre, molto più riflessiva ed autoreferenziale (lo stesso Waters ha dichiarato di essere la mente del Capolavoro datato 1973). Il Re-editing intitolatao"The Dark Side Of the Moon Redux" è uscito il 6 Ottobre per la Cooking Vinyl records, label indipendente londinese, ed è stato presentato in anteprima al London Palladium Theatre l'8 Ottobre.

Oscure melodie emotive avvolgono "Laugh Track" (4AD) nuovo inatteso album dei National.

Senza tempo il Northern Soul di Kevin Rowland in "The Feminine Divine"(100% records), quinto capitolo a nome Dexys.

I Chemical Brothers con "For That Beautiful Feeling" (Capital records) giungono al loro decimo album in studio e per festeggiare i 30anni di carriera annunciano l'uscita del libro "Paused in Cosmic Reflection".

Tra passato e futuro le sonorità di "The Harmony Codex" (Virgin records), nuovo lavoro solista di Steven Wilson tra Space e Prog Rock. Dal Texas, via Fuzz Club records, è in orbita un nuovo curricolo psichedelico che risponde al nome di Daiistar; l'album d'esordio "Good Time" è prodotto dal concittadino Alex Mass (The Black Angels). Sulle stesse onde radio, anche se più sperimentali ed avanguardistici, i londinesi Vanishing Twin; "Afternoon X"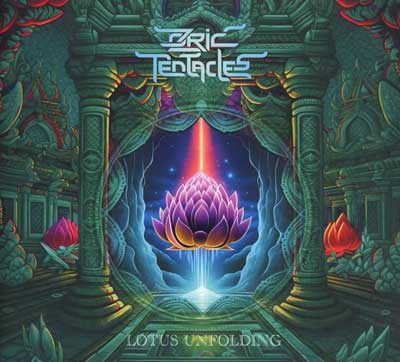 (Fire records) è un mix di moderna psichedelica ipnotica, jazz, elettronica e sonorità eteree.


Da sempre eredi riconosciuti dei Gong, la comunity Ozric Tentacles arrichisce ulteriormente la propria sterminata discografia con "Lotus Unfolding" (Kscape records).

"Full Circle"(Ripple Music) è il terzo album per i Dead Feathers, quintetto Psych-Folk proveniente da Chicago; la voce di Marissa Welu ed il controcanto di Tony Wold rimandano ai Jefferson Airplane.

Si muovono tra coordinate Heavy-Rock e Groove Psichedelici gli Hippy Death Cult, trio dell'Oregon con alla voce la bassista/frontwoman Laura Phillips; il nuovo "Helichrysum" è licenziato dalla Heavy Psych Sounds records.

Poco rassicuranti le indefinibili sonorità Freak-Out/Freakbeat proposte dai Goat in "Medicine" (Rocket Recordings records).

Inaspettato esordio solista per Don Letts, fobdatore dei Big Audio Dynamite; "Outta Sync" (Cooking Vinyl records) è un crossover Rock/Dub/Reggae con un parterre di ospiti provenienti dalla storia del suono caraibico britannico.

Da Brooklyn una nuova proposta che ricorda i primi Christian Death e gli Adolescents: Lathe Of Heaven "Bound by Naked Sky" (Sacred Bones records).Tra la prima PJ Harvey ed i Come "A Year Of Grace" (Coeur Sur Toi records), mini album della belga Dominique Van Cappellen-Waldock aka Baby Fire.

"2023 EP" (Mute records) degli A Certain Ratio, sequel del nuovo LP "1982", contiene alcune versioni remixate di brani presenti sull'album più l'inedito 'Day by Day'. Quattro anni dopo "Gallipoli", Zach Condon alias Beirut pubblicherà per la sua label Pompeii records il nuovo album "Hadsel".

Wim Wenders è il produttore esecutivo del nuovo documentario sui Birthday Party (alla regia Ian White); il lungometraggio si avvale dei contributi dei BP stessi ed è stato presentato ai Melbourne International Film Festival.

Primo album solista per l'ex voce di 16 Horsepower e Wovenhand David Eugene Edwards; "Hyacinth" (Sargent House) è composto da dieci torride ballate Country-Noir tra Mark Lanegan/Carl McCoy/Jeffrey Lee Pierce.

Emersi dal sottosuolo garage-punk nostrano nella seconda metà degli anni '80, i Rebels Without A Cause si erano distinti per quel modo di suonare tra Stooges e Motorhead; con il 7" "Half Mast Dream/Contradictions" riemergono nuovamente in superfice dopo oltre 30anni d'assenza.

E' stato ristampato dalla label pisana Area Pirata "The Turgid Miasma Of Existence" terzo album capolavoro degli Australiani Celibate Rifles originariamente uscito nel 1986. Sempre per l'Area Pirata, esce il doppio cd "Universi, Sovrapposizioni e Risonanze" dei veteranei No Strange, band di culto della scena neopsichedelica italiana degli '80s,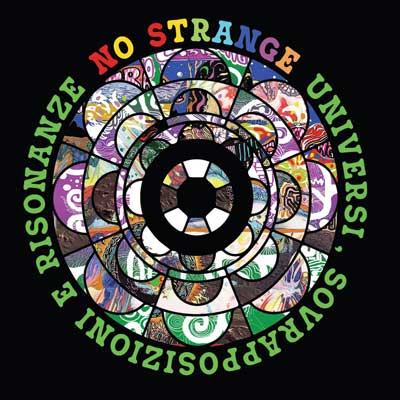 contenente il 10" del 2015 'Universi e Trasparenze' e gli album 'Il Sentiero delle Tartarughe' (2017) e 'Mutter Der Erde' (2019). Farfisa, Garage-Psych e Surf'N'Roll da party in "The Age Of Giant Moths" (Chaputa! Records) dei The Thingz, quartetto proveniente da Long Beach.

David Sylvian; l'ex frontman dei Japan ha pubblicato di recente l'antologia "Sanadhisound 2003-2014 Do You Know Me Now?" (Samadhisound records/Universal), esclusivo box-set (10 CD) contenente i dischi registrati a suo nome dal 2003 al 2014 per la Samadhisoundrecords, l'etichetta da egli stesso fondata dopo i 21anni trascorsi in Virgin.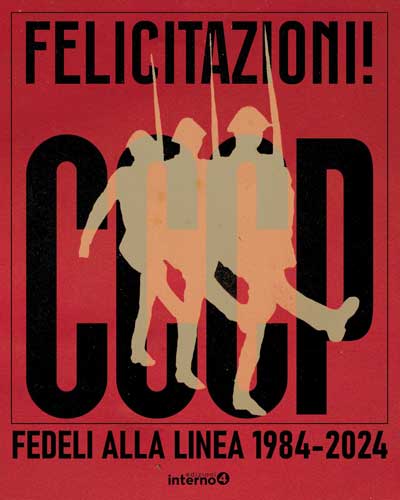 LETTURE:
Will Hermes "Lou Reed, Il Re di New York" (Minimun Fax) racconta del ruolo fondamentale che Reed ha avuto nello scenario artistico/underground della grande mela.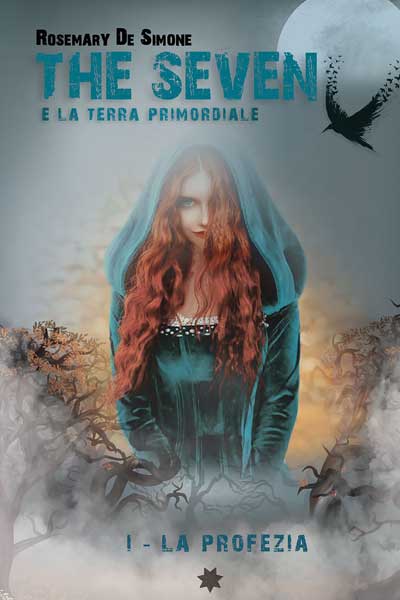 CCCP "Felicitazioni!CCCP Fedeli Alla Linea 1984-2024"(Interno 4): Giovanni Lindo Ferretti, Massimo Zamboni, Annarella Giudici e Danilo Fatur si raccontano in questo catalogo autobiografico celebrato nei Chiostri di San Pietro a Reggio Emilia con una mostra /installazione organizzata dalla Fondazione Palazzo Magnani.

E' in fase di impaginazione il nuovo libro del noto giornalista/scrittore Roberto Franco (Blow Up/Il Mucchio/Il Manifesto) ; lo scritto, resta da confermare il titolo, segue il genere sociologico dei precedenti lavori (il protagonista enfatizza la figura del movimento Goth/Dark) con l'aspetto musicale di fondo alla vicenda.

"The Seven e la Terra Primordiale" (CTL Edizioni) è l'esordio Fantasy della scrittrice Inglese, ma di chiare origini Italiane, Rosemary De Simone; l'autrice (nativa di Manchester), ha dichiarato in una recente intervista dell'importanza della musica nel suo 'status operandi' e dell'amore verso i racconti di George R.R. Martin.